What started out as a place to share her personal life, fashion tips and travel pics, @melcarrero_'s account has transformed into a source of inspiration and motivation for ladies everywhere, showing that anyone can be confident no matter what size they are. 
We had a chat with the incredible Insta fashionista about balancing a passion for fashion, a full-time job and a thriving Instagram account…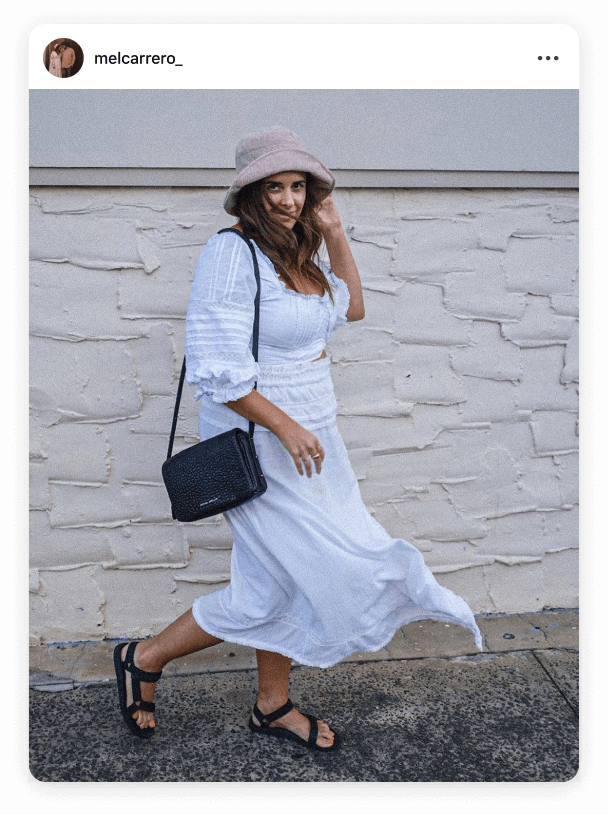 Geo-tag searching when looking for photo shoot locations (for my full time job, not influencing!) and watching Instagram Stories.
How did @melcarrero_ come about? What inspired you to start posting on Instagram?
 I had it as my personal Instagram and then started posting photo shoots I was doing on there, growing my following a little. As time went on, I eventually started putting up photos of myself and it seemed to be something people enjoyed so I continued. I like to show the fashion I'm into, travels I'm on, and that you can be confident no matter what size you are.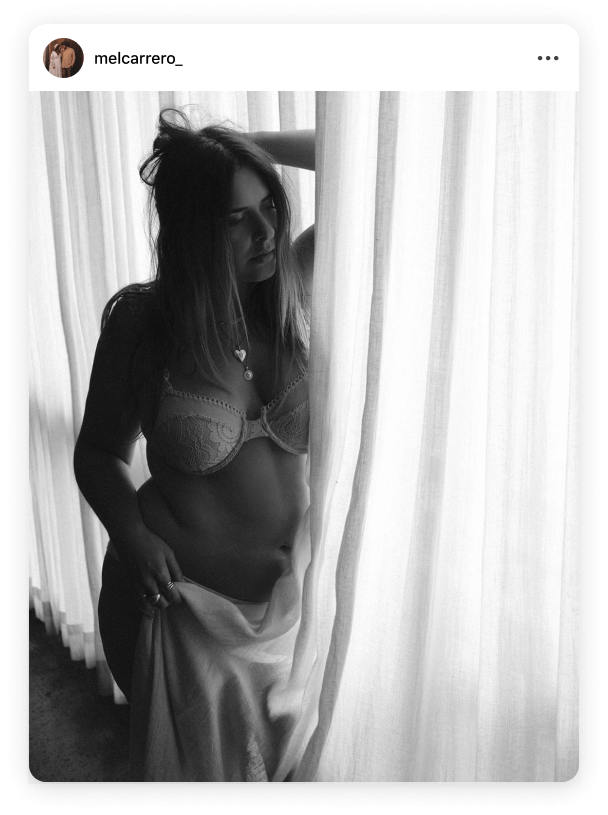 How has Instagram changed the direction of your life and career? 
Instagram is an addiction for me, so its a good and a bad thing! As for my career, I work full time at Byron fashion label, Spell. Instagram is just a side hustle and extra creative outlet, so it hasn't changed much other than being able to collaborate with lots of brands! 
What's the biggest misconception about what you do? How are you and your content redefining the status quo?
I think because I retain a full-time job, I don't get too many misconceptions about Instagram work. But I do get misconceptions about my full-time job being all glamour and no hard work – it's both of those things!
I'm not sure I'm redefining the status quo, but I like to think I'm somehow contributing to others seeing different types of people in their feed. I get this a lot from women – that they love seeing my photos as they are constantly flooded with smaller sizes in the fashion industry. So that's something!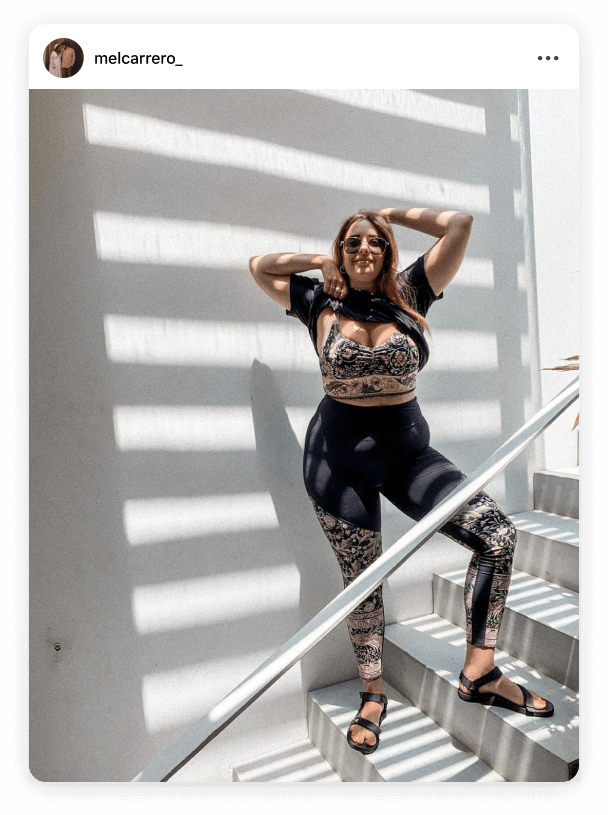 What's your top tip for creating a warm, welcoming feed that people connect with?
Take photos of what you love! Make sure you know what your aesthetic is and stick to it, and mix up your feed with different kinds of photos.
What's your editing process?
So many apps! Lightroom, Tezza, VSCO, RNI films, Snapseed. My photos go through a lot of apps before they're posted.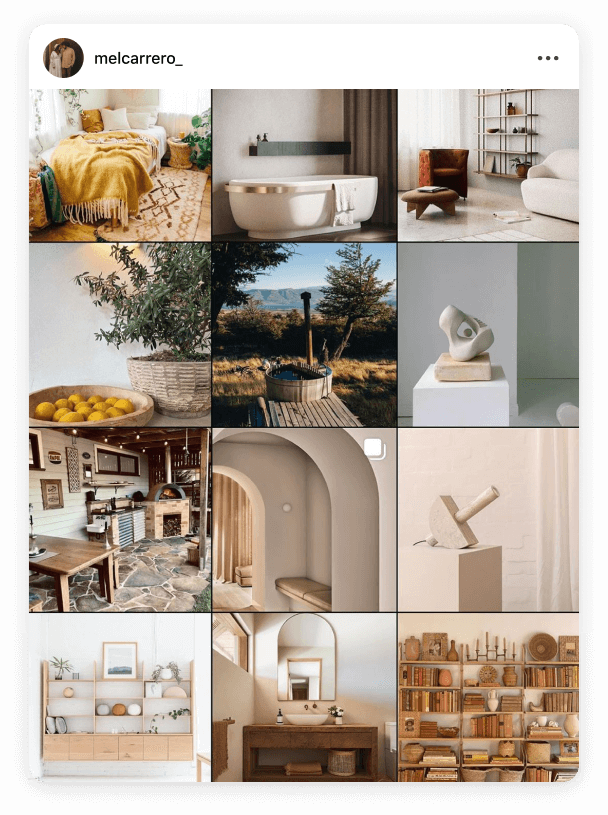 What Instagram hacks do you absolutely swear by?
 Definitely editing outside of the app! 
Give us your opinion on Insta trends! What's in, what's out and what's next?
I have been wondering this a lot myself lately. I think over-editing is seeing its end, and perfectionism too. A lot of the accounts I like to follow are more 'real' or feeling more in the moment. Arty shots too.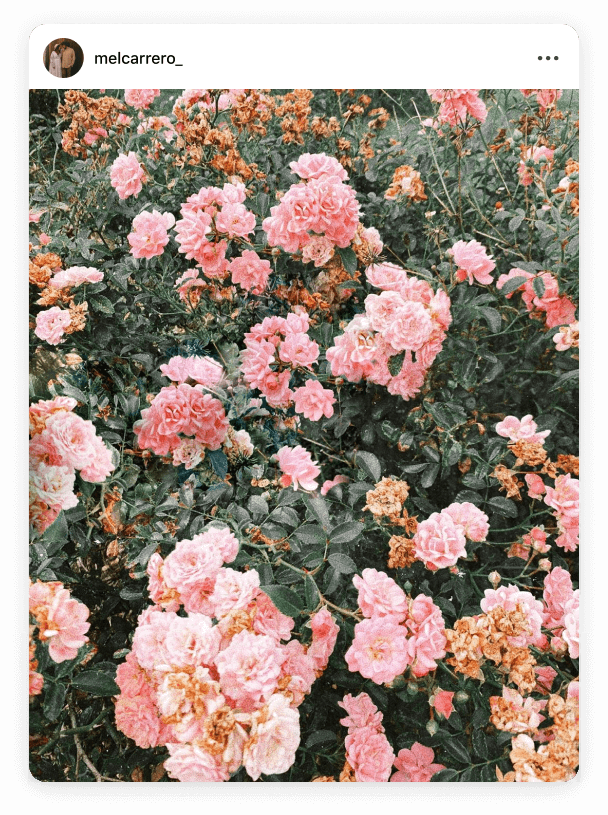 What's the hardest part about being vulnerable and sharing your life on Instagram? Is it difficult to draw the line between your personal life and Insta-life? 
I don't share too much on my Instagram other than my love of fashion and little bits of my life, so I feel like I'm able to draw a line between Instagram and my real life. It's probably harder to draw a line between my identity with my job and my personal Instagram. For example, people message me a lot about my job at Spell on my personal account. Not that I mind, but there's no line!
Do you like experimenting with new things and getting creative with your content?
Yes, lately I have been trying out new ways of editing and a few fun things taking photos!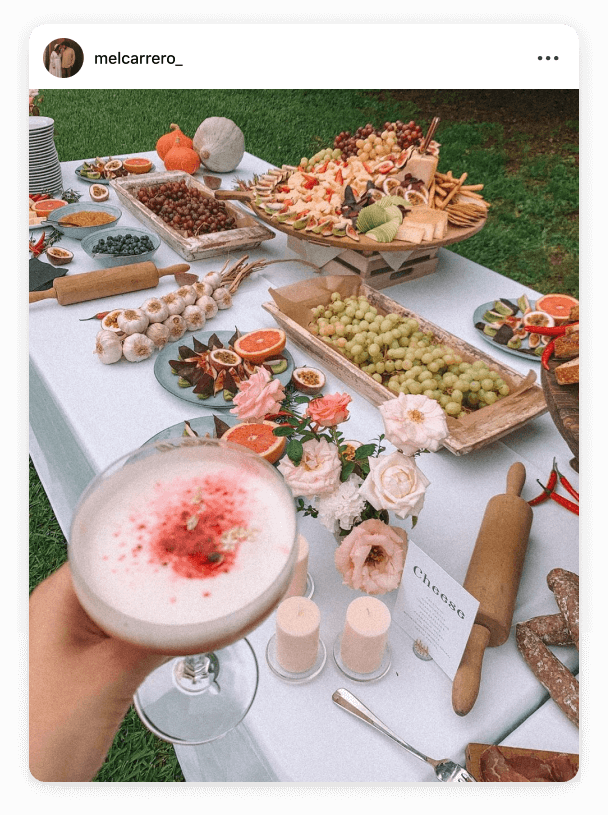 Where do you find inspiration where others aren't looking?
Is there anywhere that anyone is not looking online these days? Old magazines are always a fun way to find inspo!
Do you have any other creative projects on the go?
I want to build a little website, and I'm working on a Podcast which is really fun. I also collect a lot of vintage and am thinking what to do with it!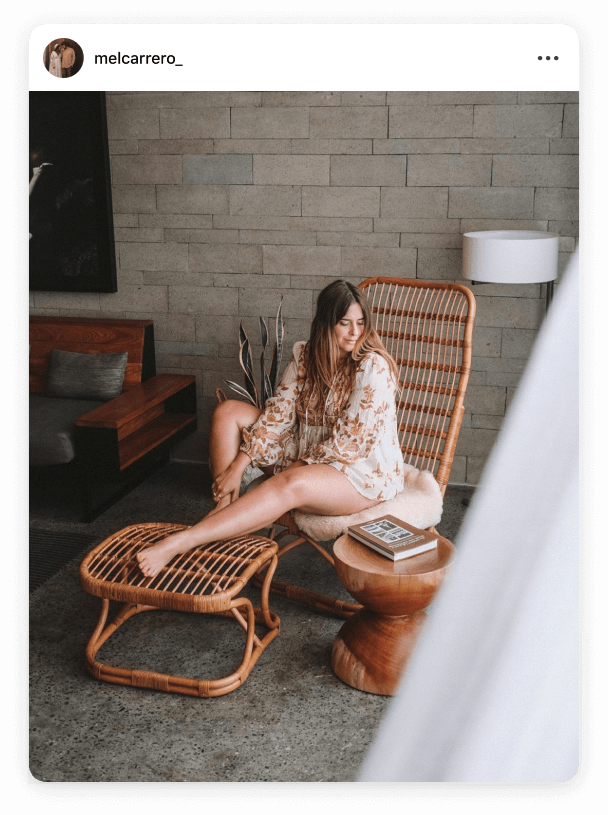 What's the biggest mistake you've made on Insta? What's your advice on what not to do?
Off the top of my head, I can't think of one other than some of the crappy photos I used to post, but that is all part of it! My advice on what not to do, is try too hard. It should feel natural! 
What are your words of wisdom for other women wanting to follow their passion on Instagram?
Be authentic, be you and the right audience (engaged audience!) will come to you. There's no point having heaps of followers who aren't engaged and don't want to follow you.