Everybody makes mistakes… Even (and especially) the experts! We slid into these Instagram D&M's with some of Insta's most successful + experienced creators, to learn from the mistakes they've made, the setbacks they've faced and their words of wisdom on what not to do on Instagram…
As a social media editor, what mistakes have you made on Instagram?
Something I wish I learned sooner is to be more organised, as you get so many emails from different brands and its so important to keep on top of things. I now use an app called Trello to make sure I am up to date on everything.
Also make sure to have great relationships with your team wherever you work. Social media is a very small industry and everyone knows each other so its important to maintain good relationships. – Nat Salmon, Social Media Editor of @bazaaruk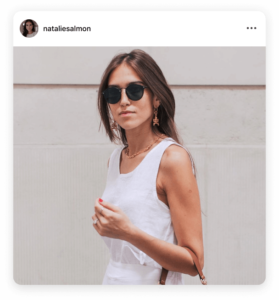 What lessons have you learned along the way?
You have to know your worth. As an influencer, entrepreneur or content creator, it's so easy to undersell yourself, just because you don't want to scare opportunities away.
If something doesn't feel right, ask people's advice, ask questions. If you don't know something – and it's okay not to know stuff – speak to someone who does know. Utilise the expertise of other people to help you figure out what the best move is, rather than feeling pressured into doing something that you know isn't going to work. – Katie Lolas, @lady.lolas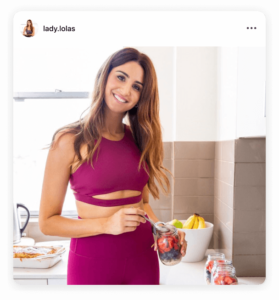 What do you wish you could tell yourself when you were just starting out?
I think the only thing I would have told myself was to start a YouTube channel sooner. It's a great platform and one that I am only just starting to build. – Ellie Bullen, @elsas_wholesomelife
What setbacks have you faced building a business on Instagram?
As I'm still at what feels like the beginning, setbacks and mistakes are still a daily occurrence!
The biggest set back would have been my struggle with technology. It freaks me out, and still does to this day. I thought I could build and hire a team to do everything technology-based for me, from filming videos, editing, photography, creating and designing a website, writing an ebook, selling an ebook, client management… But unfortunately, when you have a new business, you don't have any money!
As much as it scared me to learn how to do everything on my own, I somehow just had to learn. It definitely wasn't easy (struggle street to the max!) but now I know I can do absolutely everything on my own, and that feeling is incredible. – Louisa Paterson, @trainlikeaballerina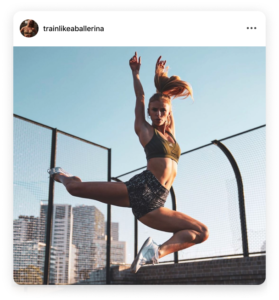 What are the biggest mistakes you've made on Instagram?
God, this has definitely got to be something to do with self comparison. Even as someone who has been on social media for years, that has a large following, has over 24 million views on YouTube, I still fall into the trap of feeling inadequate. I've had thoughts like, I'm not good enough. My feed isn't as nice. I'm not as successful as them. I'm not as pretty as them.
On Instagram it's so easy to compare yourself to others and forget that their feed is curated very strategically. If someone's feed looks perfect, it usually means they have chosen to leave out their struggles – chosen not to be vulnerable. I've never met anyone whose life is actually perfect, no matter what their Instagram portrays. If anything, I'd say that the more perfect the feed, the more imperfect and challenging their life might actually be.
"Remember that you are a person. Your account, content or brand can promote feeling energised 24/7, but influencers have to realise that they're not their brand – they're human."
Don't ever fall into the trap of feeling inadequate, because what you see online is never the full truth. Some of us choose to share more and be more vulnerable because we feel that that's more important to our brand; others don't and that's their choice. Everyone gets to use a platform how they like, but just be mindful of the content that you consume.  – Jess Holsman, @studywithjess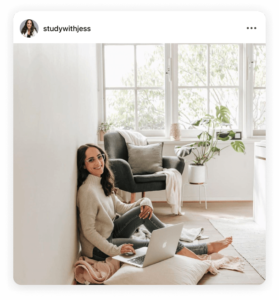 What's your advice on what not to do on social media?
The internet is a place where, like it or not, you will be judged. Once you post, it's out there for the world to see and you can't erase it. I have made many mistakes and still do to this day, but my advice is that if you wouldn't say it or show it to your grandmother or mother, don't post it. – Shen-tel Lee, @shentel
What's the hardest thing about running a start-up on Instagram?
I've found the most difficult thing as a solo business woman is keeping on top of all the different tasks needed to keep the business functioning. From graphic design, sales and marketing to warehouse operations, logistics and accounting. I am constantly wearing so many hats that focusing on one job from start to finish can be a huge challenge. – Roz Campbell, @_tsuno_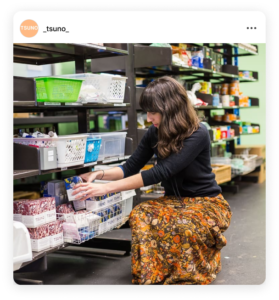 What are the biggest mistakes other businesses make on Instagram?
Some brands treat Instagram as just an extension of their advertising campaigns and don't create or distribute content that is fit for purpose. Instagram is not the place to recycle your catalogue photos, and your audience doesn't want to hear a sales pitch. Audiences on Instagram need more personalised content and the opportunity to feel part of a brand's inner circle. – Ruth Stephenson, @creativelysquared
What's your advice on what not to do as a creator?
The biggest mistakes I've made on Instagram was forcing my images and trying to be something I'm not (AKA polished and chic). The moment I decided to only post what I personally loved the whole process became much more enjoyable. – Chloe Hill, @chloechill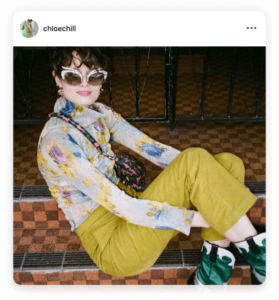 How have your mistakes helped you evolve on Instagram?
I think it's a mistake to only show the good times and perfect images. I used to do that more, and now I try and share a more casual stripped back version – Jessica Sepel, @jshealth
What creative roadblocks have you run into on Instagram?
I think it's important to not force things creatively. It's okay to have those moments of nothingness and feeling stuck, it's important to let yourself feel that but also important to not let yourself get stuck in it. I honestly find it so inspiring to go outside and take a long walk and also delve into things that will give me that creative boost – whether that be podcasts, documentaries, cooking, anything. – Jenna Hutchison, @loveludie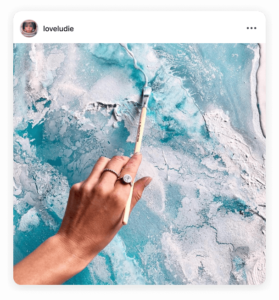 What challenges have you faced as a woman in business?
I used to think successful people were born confident, and never felt fear. I thought they were born with this super power, and then somewhere along my career journey I had a massive epiphany. It's not that successful people don't feel fear. Of course they do. We all do. It's just that they feel the fear and do it anyway.
"When I worked in the corporate world, I created a story in my head that because I am a woman, no matter how hard I work or how ambitious I am, I could never truly be successful."
I felt that I was too short, too nice, too humble, not arrogant enough, not tough enough and not masculine enough to succeed. I carried this story with me for a long time! This is why I created One Roof Women – to ensure women have equal opportunity to succeed in business.
I think the sooner that other women have this same realisation – that no one fully has their "shit together", that we are all doing the best we can with the limited resources we have, that we all have to take risks, step out of our comfort zones and sit in the feeling of imposter syndrome and inadequacy – the sooner women will have the courage to take the same risks and give things a go. – Sheree Rubinstein, @oneroofwomen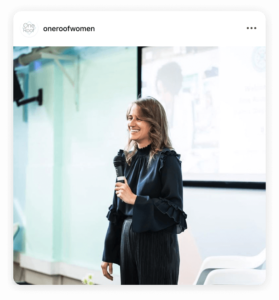 What's the most important thing you've learned from Instagram? Advice for those just starting out?
I would say the biggest learning would be that Instagram shouldn't replace in-human connection.
As humans, we are wired for connection. So it's important to see Instagram as a medium to compliment this, as opposed to it being a platform that replaces human-to-human interactions. We have to move our online Instagram relationships off the platform too.
I guess that's my advice – to remember that Instagram should be used to strengthen relationships, not to replace human connection. – Anita Siek, @wordfetti