It's allllll about balance 🙏 As the designer of both Bowerhaus jewellery and Sereni & Shentel accessories, @shentel is catching eyes all over Insta with her both her bejewelled businesses, and captivating lifestyle feed. But, perhaps her most impressive accomplishment to date is her ability to keep SO many different balls in the air – and amazingly, she's yet to drop one.
Balancing a family, a design career, two brands, two businesses and a thriving lifestyle Instagram account, Shen-tel has found the formula to leading a well-rounded, grounded and fulfilling life… But the real question is, how does she do it?
They say everything in moderation, even moderation… And there's no denying that this leading Lifestyler has got her life-balancing act down pat, and zen some! We sat down to chat with superwoman @shentel to find out how she's perfected the art of the work–life balance.
 Sereni & Shentel is a hair accessories brand I accidentally started with my BFF Sereni Linggi in 2009. When I say we had NO experience I am not lying. We had a mind full of crazy ideas and all the time in the world to entertain our dreams. We loved to craft and spent many weekends making things we couldn't afford to buy online and headbands just happened to be one area we surprisingly excelled in.
With a balance of hard work and a lot of luck, we grew our tiny business from one staff member to a mini mega team. All our headbands are made in Borneo by a team of artisans who have all learnt the art of turning ribbons and blings into pretty things from scratch. This year we are celebrating our 10th year in business.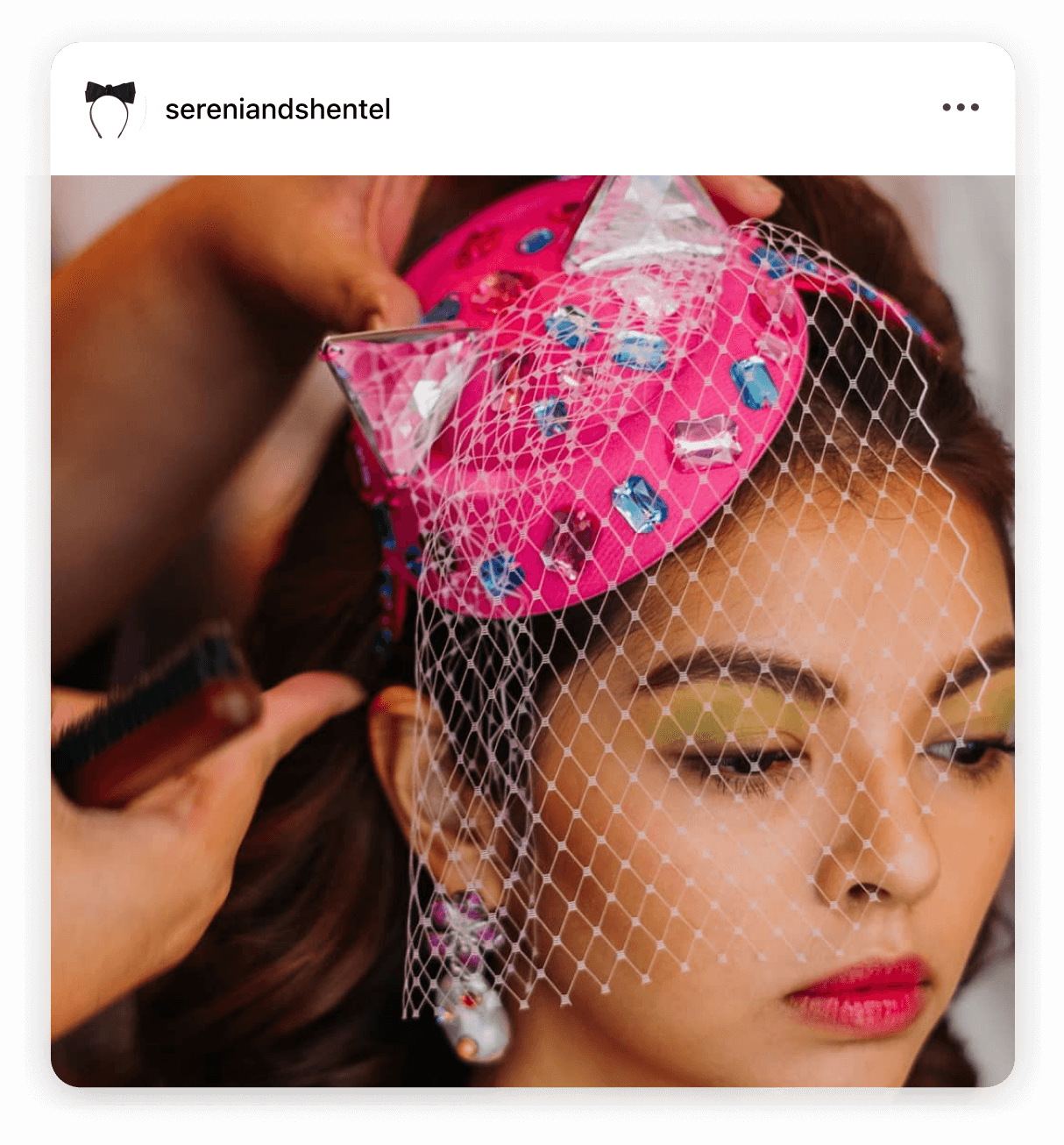 How did you get into graphic design?
I ended up doing photography at school and at university, studying a Bachelor of Design in Visual Communications at UTS majoring in photography and animation. I was fortunate to find my mentor in my third year of University, the renowned British Designer David Mackay. Why he chose me I will never know, but he took me under his wing and taught me how to listen and design. The client's needs were always the key focus and meeting razor sharp deadlines was our specialty.
We worked closely for years with so many amazing clients, many big, but I have to say the most memorable were smaller clients with zero budgets. I've been professionally designing for 17 years specialising in cosmetic packaging, corporate identity, web and panic design. I call it panic design because I work best when I am given an hour deadline to help out a mate who wants to open a business by the end of the week.
The best part about being a designer is that you get to work on so many different projects with so many people. It is impossible to get bored. 
"The best part about being a designer is that you get to work on so many different projects with so many people. It is impossible to get bored." 
What inspired you to create @bowerhaus?
Bowerhaus was created with my baby sister Elizabeth Lee a year after I started Sereni & Shentel. We are both graphic designers and worked closely together creating brands for clients. We felt it was time we created our own. It was a great moment for us because we got to execute a brand that sums us up as a duo. It was refreshing to have no client to report to, and it felt great.
Bowerhaus started with the aim of creating affordable jewellery that your mother, sister and best friend could share. There is an element of old-world charm to all our pieces and a simplicity that makes them transcend trends. 
The best part is that both our brands are made to order, so we have zero waste. Both of my brands work out of the same workshop and we share common things like accounts and logistics and the rent. We only make products when an order has been placed, and we only replenish our two retail stores when an item has been sold.
Over time our customers have gotten used to the fact we are not a click and ship company. The bonus in this is that we offer huge variety and customisations and in our small way are helping to be environmentally friendly in an industry that is notoriously not.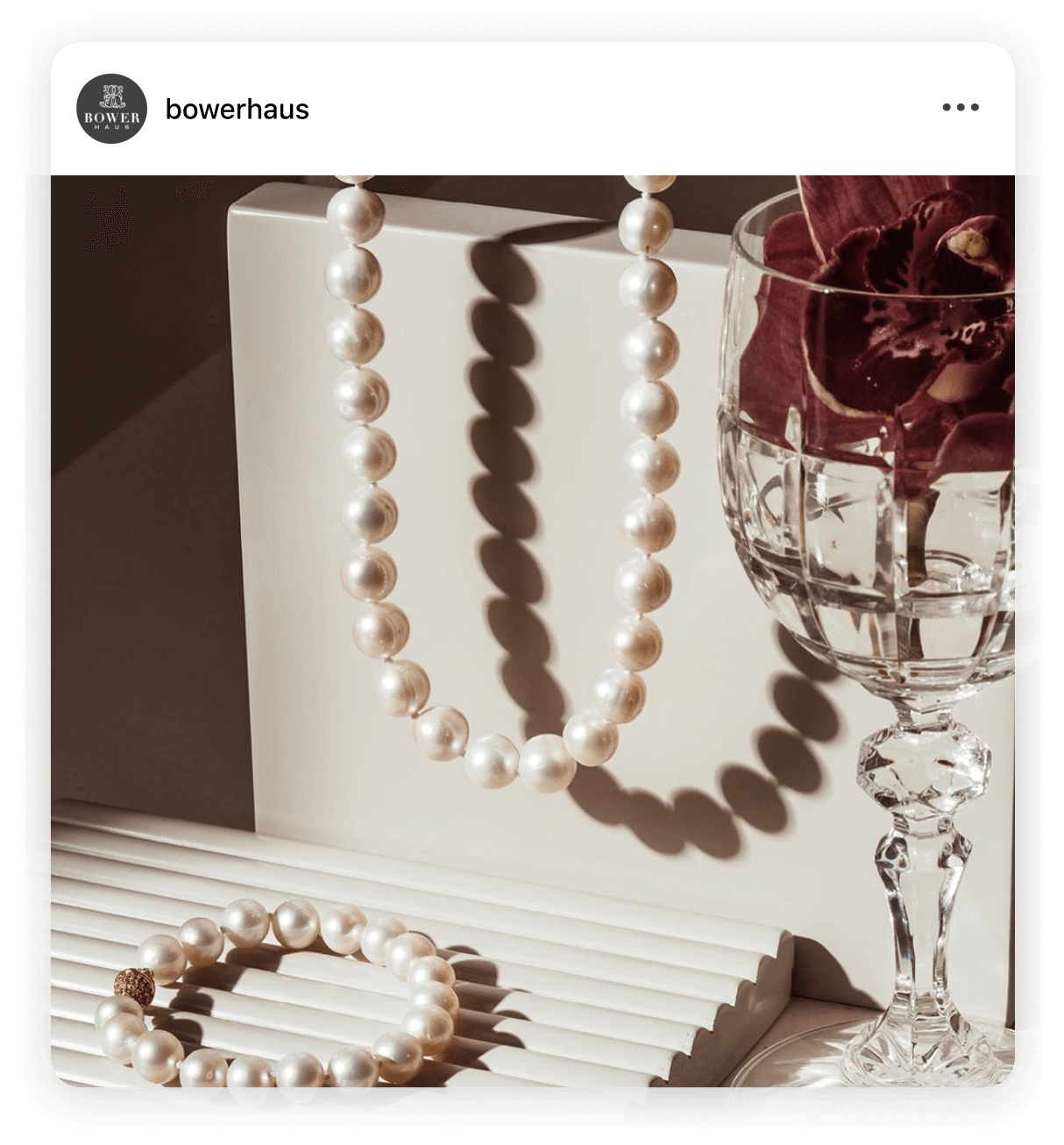 How has Instagram helped you grow your businesses? 
It has played a huge role. In 2009 it was all about Facebook, but from 2013 onwards we saw a drastic shift. My only regret is that we didn't adapt faster to that jump. 
I find now that people are more invested in the creators of brands rather than the brands themselves. I know for me that I need to have a social media presence for my brands to be seen and heard, and I am very aware of the power of my own personal platform. 
Your businesses are all so different! How do you balance multiple brands and their identities?
I think the key to branding is knowing your identity as if the brand was an actual person and keeping things consistent. A brand should have a persona and a clear direction from the very start. Once you have that, it's easy to build anything around it.
I know my brands and their personas so well, if you told me to design a Sereni & Shentel chair, or a Bowerhaus toaster, I could do it with my eyes closed. Successful branding is consistent repetition over time. 
For those starting out I would think about more than just the moment you are in right now. How far can you push your brand? Where could it be in 10 years? Could you push into other markets? Make more products? What about collaborations? So many clients come to me for a logo for a single item, then come back a year later with a completely different direction because the brand name and logo isn't working. In my opinion, successful branding is often the cleanest logo, a very simple name and a memorable colour palette. Less is always more.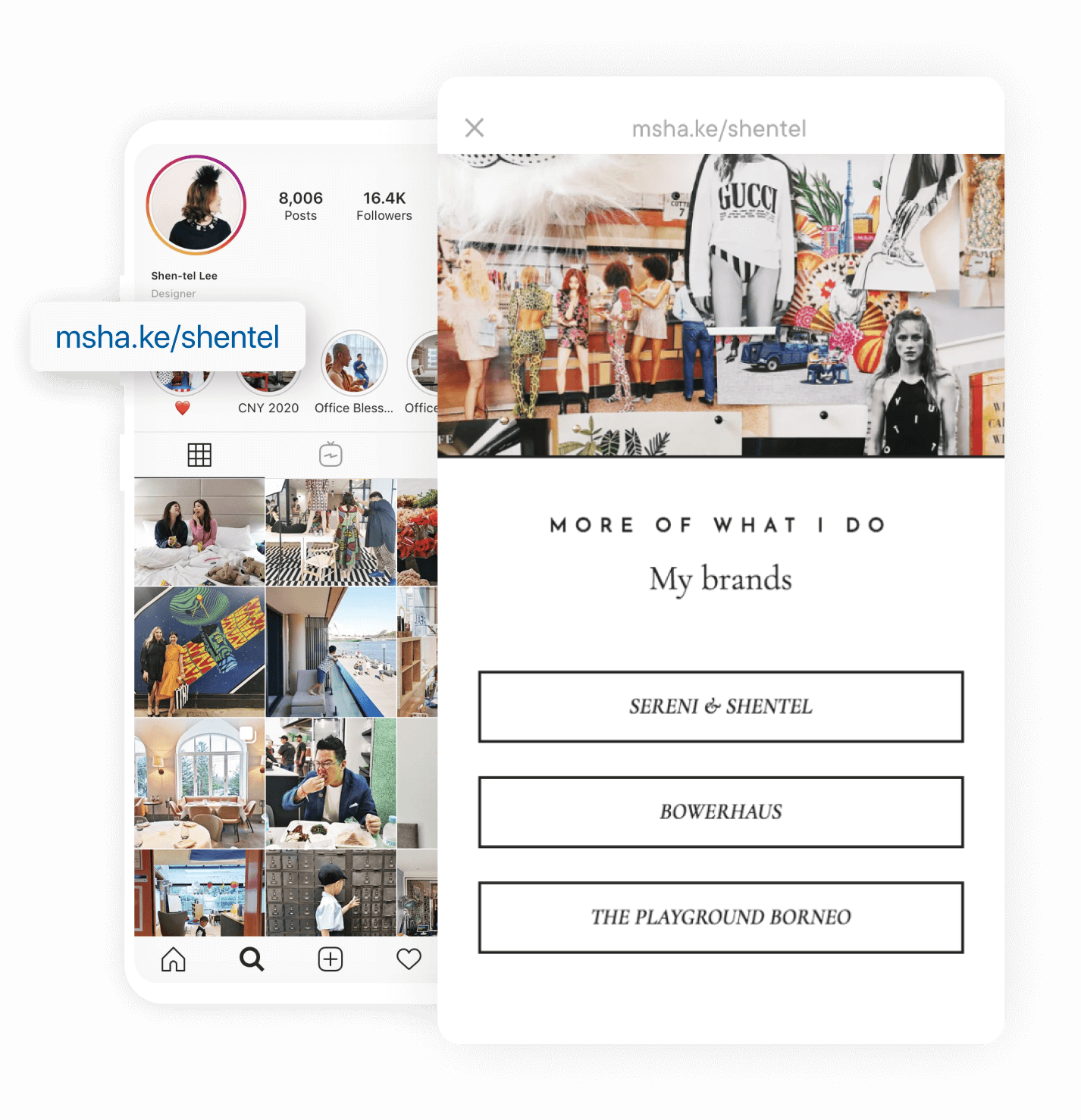 What challenges did you face getting your business off the ground? 
I think the greatest challenge was that, with both brands, my business partners and I still kept our full-time jobs. It often meant, and still does to this day, that we don't take on every opportunity that is presented to us.
In the early days, the hardest challenge probably was people not taking us seriously. We definitely had people question why on earth we made headbands, but I think with our perseverance and high-quality handmade products, we were able to show them there's money to be made. 
Logistics is still an issue. Shipping is expensive from where we're based. It's something that we have had to absorb in order to keep our customers coming back. Making a product is one thing, but shipping it is another. When we first started we spent so much money on shipping boxes, tags and tape and we didn't factor it into our cost price. On many items we lost money because of this mistake. If you are starting an online business start backwards and see how much it will cost you to ship. You might be horrified at the price.
How do you balance a family, two brands and a lifestyle Instagram account? 
I think motherhood changed the way we do business. Family comes first. We definitely take a more 'just keep floating' approach. Our main concern is making sure we meet our overheads and have savings to keep us going in case we hit hard times. The challenge, like most businesses, is striking the balance of keeping our customers happy and our staff employed. 
Generally, I find I work best when I don't have a family crisis to deal with, and I work terribly when I am trying to juggle home life at work. I do have days when I get lost in which hat I am supposed to wear. I've learnt that with creativity comes a lot of self doubt, and its good from time to time to just cry it out. On days like that, it's better to step away from my desk and deal with life. It has taken time for me to learn that work can wait – it's all about balance.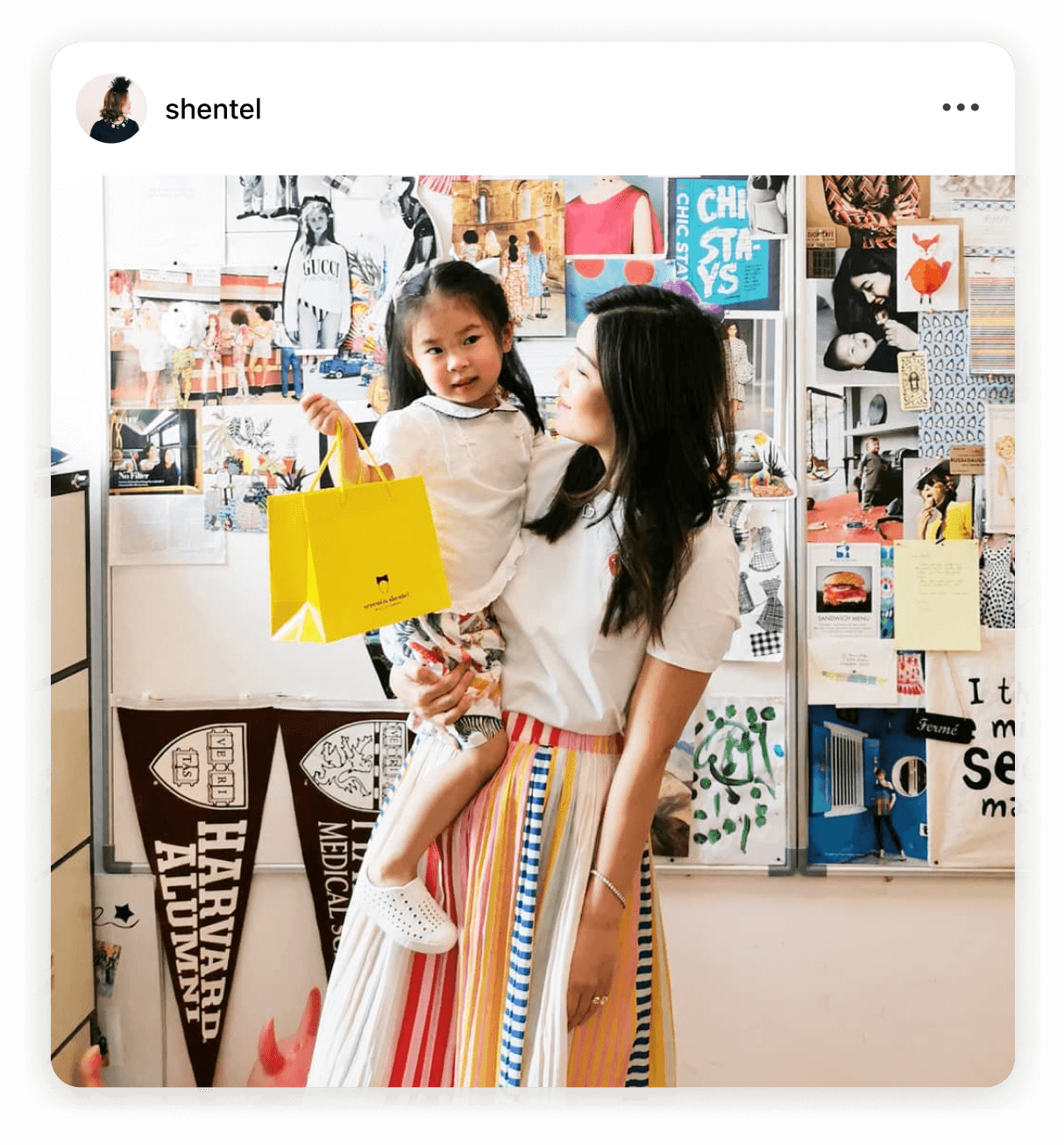 What's the hardest part about sharing your life on Instagram? 
 Nothing is hard. I only post things that I want to and when I want to. If I don't want to share, I simply won't. I have a line though; I think everyone who is a part of social media has one. The hardest part would be not sharing.
I often find that when I put myself out there, the most special bonds are formed. Keep it real, and real means being honest, and showing more than a pretty outfit in a beautiful location. 
When I suffer, I don't do it in silence. I am a very open book and I talk a lot about my failings in hopes that people will learn from my mistakes or that they simply know that they are not alone in the struggle to keep everything together. I think the best part about social media is that you are able to connect with people you wouldn't normally meet, and that advice is only ever one message away.
How do you balance multiple passions, businesses and creative projects at once?
I do what I can and I don't over stretch myself. The key to working on multiple passions is to make decisions fast, communicate to my team what I expect from them, and then letting go and letting them do it.
I have a very strong support network. My family are all very close to me, I live with my in-laws in two countries so my children are always well cared for. I can't stress enough that I wouldn't be able to do it without them. My parents and in-laws are the key to my business success. 
Another reason I am able to keep the balance is because of my husband. He lets me be myself and never expects anything other than for me to live the life I want to live. He never expects me to take a homemaker role – to be frank he is much better at the domestic stuff. Where I fail at home, he picks up and I give back with work that supports his business. We both push each other's strengths and at times we can over push, but I think its what keeps us growing.
We are both very motivated people, be it from small things to life-changing, career path-shifting stuff. The key thing is we support each other and get things done as a team.  
Where do you find inspiration?
This might sound like BS but I can find it anywhere. I am constantly documenting and sharing things I see. From a trip to the supermarket, to a sticker I saw on a bus stop in Tokyo. I love taking photos of my surroundings and it's in these photos that I often find inspiration. 
I know for me when I suffer creative blocks, I have to get away from my desk and go to a gallery, local library or down to the local shops to feed my eyes. 
Do you have any other creative projects on the go?
Aside from being a business owner, I'm also a full-time graphic designer. I work for clients very quietly and discreetly – brands you know but I can't name, and brands you have never heard of and can't name.
It's a great balance and it keeps me on my toes. Currently I'm working on some vitamin packaging, branding for a spin studio and corporate identity for a private wealth company. The next big project is @theplaygroundborneo, our flagship store for both Sereni & Shentel and Bowerhaus in Kuching, the home of where our brands are made.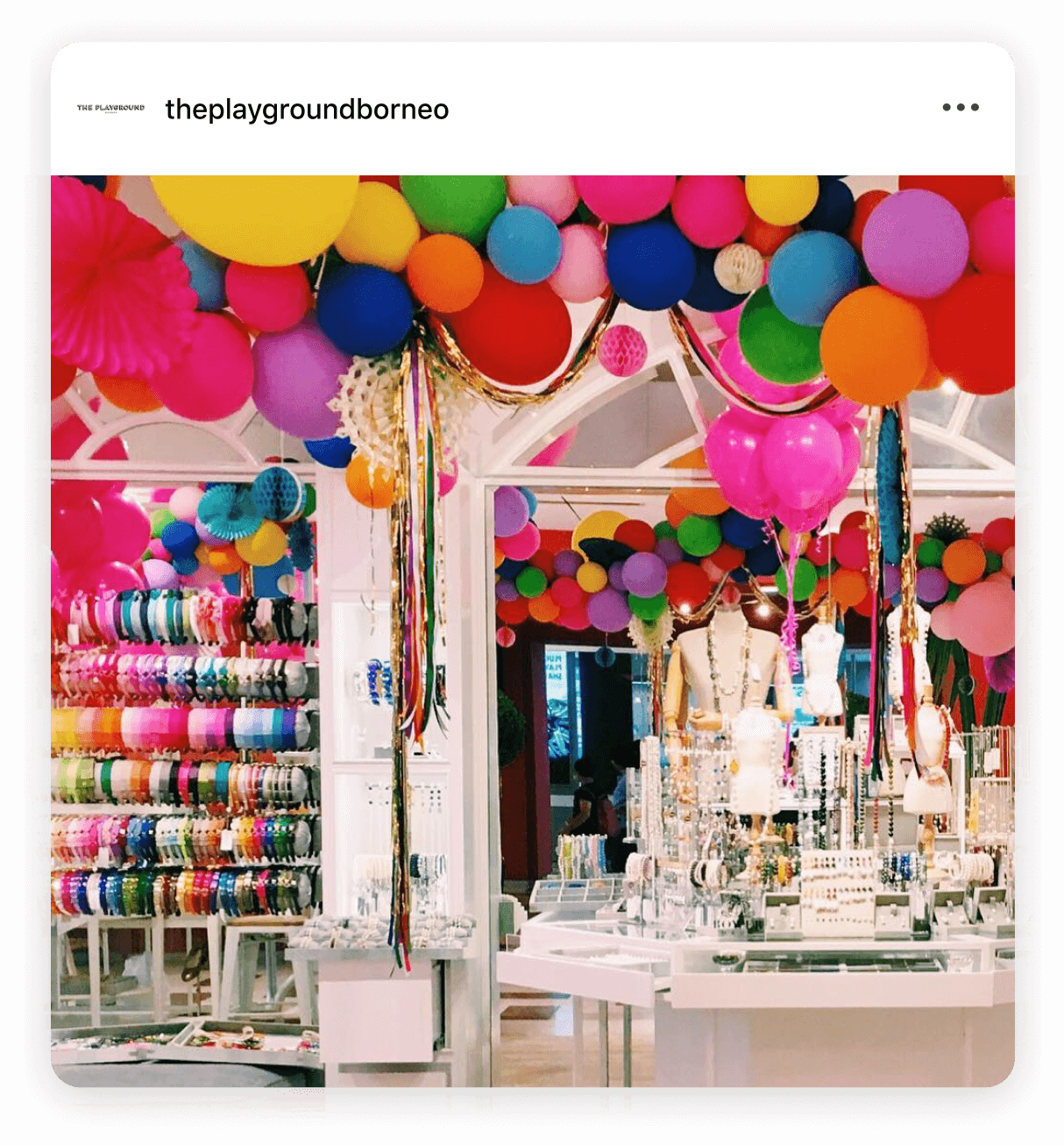 What's the most valuable Instagram feature for marketing a business? 
Insights is a really great feature. You get to see first hand who your demographic is, and tailor to who's watching. For me, my followers are based in Kuala Lumpur which is hilarious because I don't live there! Gosh, social media is strange.
Timing is crucial as well. Post when people are most likely to be on their phones. I find the times 7-8am, 12-1pm, and 6-10pm work best. Anything between and it could get lost in the feed.
What's the biggest mistake you've made with Instagram? What's your advice on what not to do? 
I have made many mistakes and still do to this day. The internet is a place where, like it or not, you will be judged. Once you post it's out there for the world to see and you can't erase it. My advice is that if you wouldn't say it or show it to your grandmother or mother don't post it.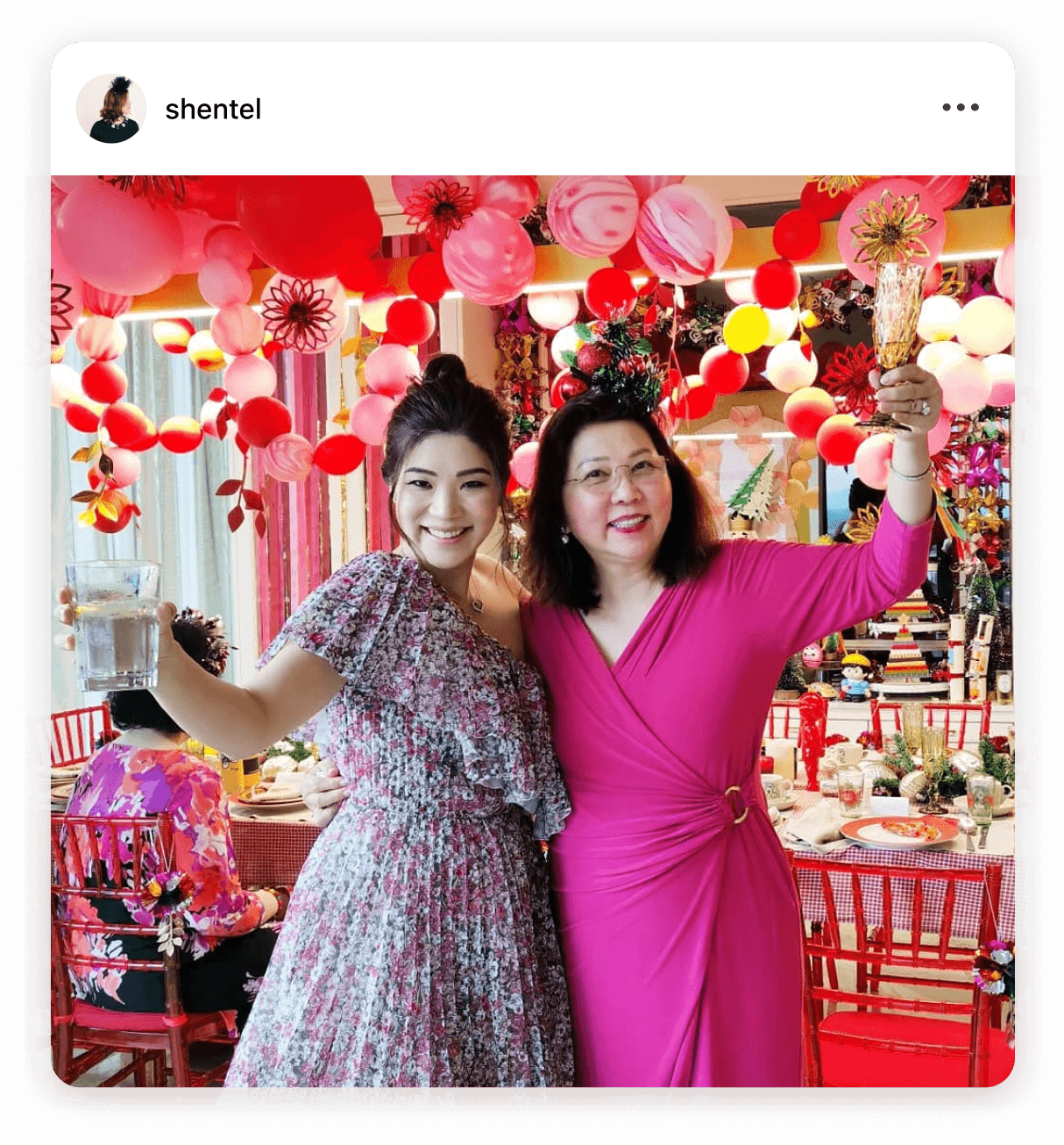 What apps + programs do you swear by? 
I love Snapseed to brighten images and then VSCO to add a light filter to warm up my images. I use the C1 filter but drop it right back to only about 10%. Sharing is caring.
"I love Snapseed to brighten images and then VSCO to add a light filter to warm up my images. I use the C1 filter but drop it right back to only about 10%. Sharing is caring."
What's your advice for other women trying to build a business or balance their life and passions? 
It is not an easy journey and it's not for everyone. There is no glamour in the job, and it's often a road that can be very isolating. Money will be tight, so I advise you to keep your day job and hire people on a part-time basis 'til you figure out if it's sustainable as a full-time career.
You lose a lot of social contact when you become a business owner. Keep yourself sane by keeping a healthy balance, remember to see your friends, hit the pause button and have some fun from time to time.
For me, I get a lot of work by putting myself out there. I go out and make the connections with people in the flesh. Social networking the traditional way is a big factor. If you have a friend who has an invite to something you're remotely interested in, go with them. Surround yourself with like-minded people and ask them questions. You will be surprised at how willing people are to share their life journey. Listen and learn.