Insta-savvy business woman Jordyn Jones in an absolute inspiration when it comes to turning dreams into reality. Starting out as simple a way to sell her son's second-hand clothing online, Worrn is now a multi-faceted clothing brand and thriving online community, built on Jordyn's dream of designing simple, practical vintage-inspired pieces. We sat down with the business owner, content creator and mother of two to collect her pearls of wisdom on growing a brand on the 'Gram.
First thing's first… How did you and your brand get started on Insta?
At the time I was a brand new stay at home mum to my daughter Winter. I had never had such a long break between jobs and was craving a creative outlet. I started posting family photos and flat lays of my favourite products on Instagram. Before I knew it, @lifewithwinter was born and it really took off!
Sadly, in late 2017, a post that I made on Life with Winter was picked up by the media after people left unkind comments regarding my daughter's skin colour. It completely blew up and I was receiving some really horrible messages and threats. Unfortunately, I ended up having to close that account down. Thankfully, I was able to start afresh with @worrnn.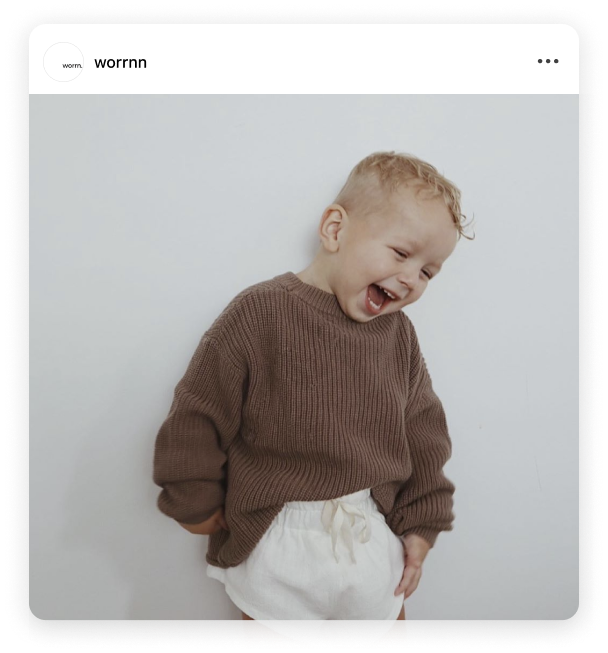 Tell us all about Worrn!
Worrn is my third baby! It actually started as a way for me to sell my son Wilde's pre-loved clothing. I've always loved the idea of giving clothes a second life, and it really took off.
From there I went into the vintage market, selling vintage children's pieces. Over time there was such a demand for them that I found it quite difficult to keep up while still ensuring the authenticity of our brand. I decided it was time to bite the bullet and follow what had always been a dream of mine – designing my own pieces. 
My mission with Worrn has always been simple – to create clothing that lasts, that's practical and comfortable and that kids love wearing.
How has Instagram helped to grow your business? 
Instagram is where it all started for Worrn. I'm very grateful that the platform has helped me to share my designs with this little Worrn community that has been with me since the start.
I do feel as though in the past six months or so, Instagram's algorithm changes have had an impact on how many people my designs are now reaching. But I guess with Instagram, like anything, you take the good with the bad. 
Do you find Instagram to be an effective tool for marketing your brand?
Absolutely! To be honest I've never really marketed Worrn in any other way. 
"We've been so lucky in the sense that our Instagram community is so supportive of the brand and our vision. They're constantly sharing our posts and tagging friends that they think would be interested in the brand. It really is the most amazing thing to see."
My main goal with Instagram is to connect and interact with the Worrn community. My focus is to ensure that I'm as active and engaged with them as they are with us. It's such a massive compliment to see people enjoying their pieces through the photos and comments they share with us.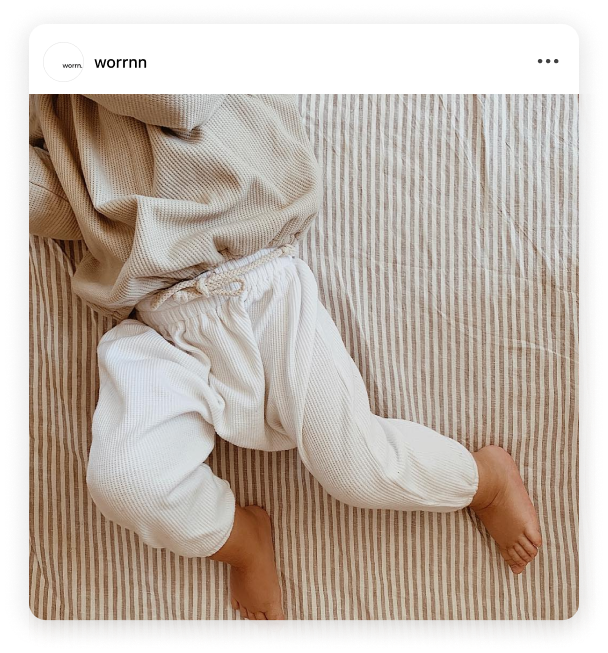 Which other creative women or brands on Instagram inspire you?
There are seriously so many! One of my favourite things about Instagram is that it allows so many creatives and brands to 'meet' and be inspired by one another, something that was much more difficult in the past. 
It's no secret that I am completely in love with the girls over at @alteriormotif. It's incredible to see a group of driven, business-minded women doing what they love and doing it so well. The girls have been a massive inspiration to me as I've found my place in the business world. 
Do you find the Instagram community supportive? 
Yes and no. I think with Instagram it's really important to be selective with who you allow to have a place in your feed.
"When it comes to my personal Instagram, I try to only follow brands and accounts that are positive and genuine in what they're posting and how they're engaging with their community."
However with Worrn, I'm constantly blown away with how amazing the community is. They consistently go out of their way to support any new ideas or pieces we're coming out with. It's incredible, and something I try to remind myself of when receiving the odd, less-than-supportive message or comment.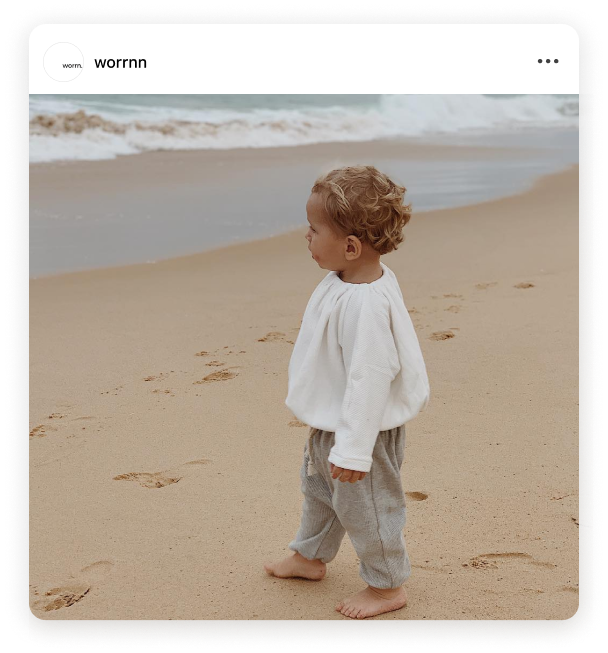 Your feed is so aesthetically pleasing! Do you have any tips for planning your content? 
Thank you! I don't really plan any of my content actually. A lot of my content is made up of photos I've grabbed on the run, then edited and posted later that night. I prefer to snap a photo and save the editing for later on so that I can just enjoy the moment I've just captured. 
What are your go-to editing apps?
I love VSCO Cam for filters, and Lightroom for making final tweaks. Lately I've been using a Lightroom preset I put together to keep editing quick.
Now that I've started making YouTube videos I'm really getting into the more technical side of editing and figuring out how it all works. I'm definitely no expert, but I'm really enjoying learning about that side of things.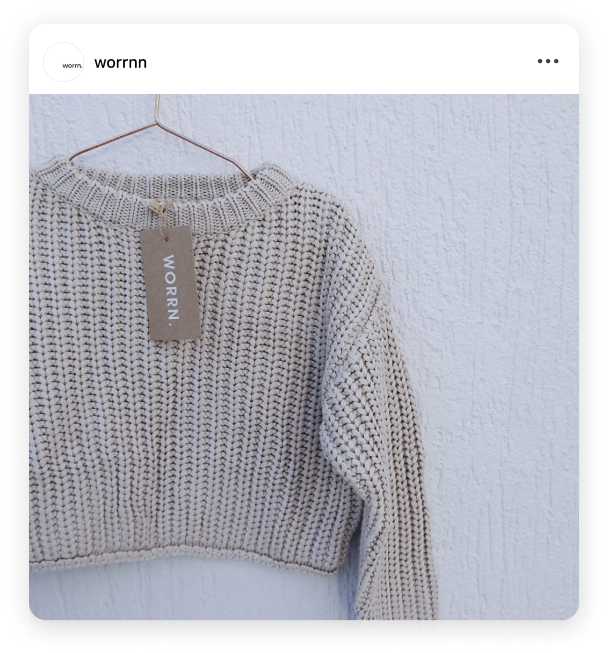 Words of wisdom for other women wanting to build their own brand on Instagram?
Follow your instincts! While it's important to get others opinions and seek guidance from those who have done it before, at the end of the day, you have to trust in your vision and yourself.