SURPRISE! In true Insta-form, Instagram has just dropped a brand new feature with absolutely no warning. And just like the date it was released, it's 10/10. Launching today in Stories, Instagram Create mode is taking the app beyond the snap, adding a tonne more fun, creative + interactive features to your Stories!
As Instagram told Tech Crunch, "this new mode helps you combine interactive stickers, drawings and text without needing a photo or video to share." 
Including a snazzy new GIF format, an 'On This Day' #throwback feature, and a dice function that randomly selects formats, styles and suggestions for each new feature. Instagram Create mode is here to glam up your 'gram with a much wider, omni-purpose range of content formats that you never knew you needed. Already hooked? Read on for everything you need to know about the Instagram feature no one saw coming!
On This Day Feature
'Gram fam, we did it – #ThrowbackThursday is now an official Instagram feature!
Instagram Create mode's 'On This Day' feature randomly selects a post you've shared on that date in the past, which you can then share directly to your Stories! Offering a wide selection of memories and Instagram posts past, simply tap the dice button to view all the different 'On This Day' post options, select your fave and share in your Stories as an embedded post. 
Everyone loves a lil' bit of nostalgia. And, this feature allows you to not only reflect on old memories, but recycle your dusty old posts into funky fresh new content. This is especially helpful if you're low on inspo or Stories-worthy ideas!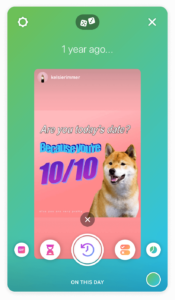 Instagram Create Mode Templates
As well as providing a new range of sleek, pre-made backgrounds for your Stories, Instagram's Create mode also offers a fun range of funky designs and interactive Templates for your followers to engage with!  Including but not limited to, 'What am I listening to?', 'Woke up like this' and 'Quote of the day', simply tap the dice button to see all the templates of the day!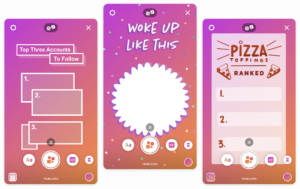 Improved GIF Feature
Let's get GIFY with it! Instagram's Create mode now offers its very own powered GIF feature, allowing you to not only include GIFs as stickers, but use them as your background! Simply choose a GIF and see it tiled vertically to paper the background of your Story… Will the GIFts never end?!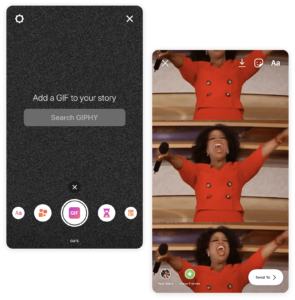 Countdown Feature
New feature in 3, 2, 1….. There's no denying that everyone loves a good countdown, and Instagram's Create mode now offers the Countdown sticker as its very own standalone feature! Including a timer that you can customise as you desire, you can also throw the dice for heaps of fun suggestions such as 'The Weekend', 'Quittin' Time', or 'School's Out'.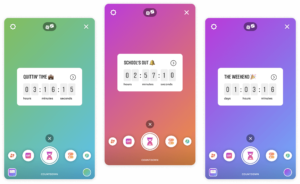 Instagram Create Mode Polls
Polls are easily one of Instagram's most popular and interactive features. Luckily, Create mode's Polls are still the same old clickable feature you love, but with a hot new look, a funky new format and the addition of poll-ite suggestions such as 'Sweet or savory?' and 'Better first date: dinner or movie?'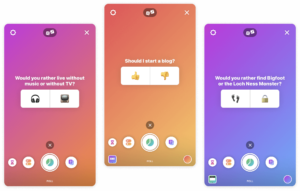 Instagram Create Mode Questions
While most of us don't want to admit it, we're all on Instagram for one reason – we're nosy AF… Which explains why Q&A's and AMA's are so popular on Stories! You can now use Create mode's Questions feature to give your followers a glimpse behind your grid OR get a glimpse behind theirs. And if you can't think of a question off the top of your head, simply roll the dice and see what it throws at you!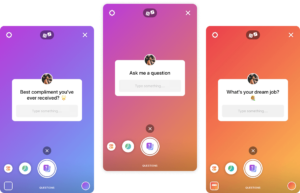 New Quiz Feature
Let's get quizzical! Combining the best of the Polls and Questions features,  Quizzes take audience interaction to the next level. It even provides users with ideas! For instance, 'What's my biggest fear?', 'What makes me happiest?' and 'Only one of these is true'. No Q about it, this feature will whip you into a Quiz Wiz in no time!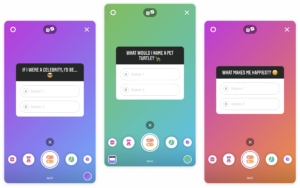 Instagram's Create mode gives everyone and anyone the ability to generate fun, engaging content. No matter who or where they are. This feature makes increased interaction, follower engagement and high-quality content accessible for everyone. Whether you're an Insta beginner, an expert or somewhere in between!
Your creativity is the only limit to what you can create on Instagram Stories. So go on – get creatin'!